Stories worth exploring
10 must know Bible Stories are resources that allow your primary school and nursery class to discover the adventure and excitement of Bible stories and give you wonderful opportunities for literacy, numeracy, STEM, health and well being, and much more.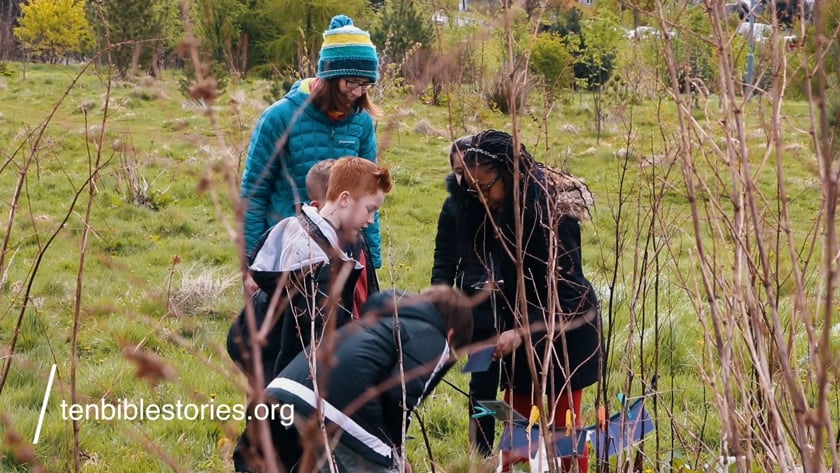 Explore and download our free resources
Lesson plans
for early, first and second level that are packed with active learning ideas for indoors and outdoors.
Introduction to the Bible Story
and how it can support learning across the curriculum and the values and ethos of your school. This includes practical ideas to extend learning across the curriculum.
Links to the RME Experiences
and Outcomes, suggested Learning Intentions and Success Criteria.
Get the latest updates
Sign-up for occasional email updates from 10 Must Know Bible Stories. We'll get in touch with the latest resources, tips, and best practice stories about our materials.
"The resources are very easy to use and allows teachers to become confident with teaching bible stories with the accurate biblical facts. The resources also allow for deep thinking and discussion around beliefs and they encourage pupils to think for themselves while exploring their own beliefs."
Teacher, Danestone Primary
"The level of engagement was wonderful and the variety of responses proves that even children as young as they are, can be capable of individual thoughts they do not necessarily always follow the crowd."
Teacher, Middleton Park Primary School
"I thought the work you did with the kids on the Prodigal son was fantastic. It got them thinking very deeply about issues they had previously probably never discussed."
 Teacher, Middleton Primary School
Featured Resources
Ideas and resources to develop learning across the curriculum